Follow Us On:
What We Believe
At TapLogic, we believe farming is the best way of life in America. We know if farmers find something useful, they will employ it. We believe in building smart, reliable tools so farmers can manage their operations with efficiency. We believe in and stand behind our products, our customers, and their operations. Customer Service is our greatest asset. We believe when a farmer calls, a human being should answer the phone. We believe in listening. We believe in building better products based on customer feedback.
What We Do
At TapLogic, we are focused on farmers. For them, we develop useful, reliable information tools. Simple by design and easy to use, these web and mobile based solutions are created to put information in the right hands at the right time. We provide growers with advanced, yet practical web-based and mobile technology for the farm. Our products support growers in building better record sets and using them to increase the efficiency of their operations.
Who We Are
At TapLogic, our strategy is simple. We hire the smartest and most passionate people we can find. We value efficiency, simplicity, and common sense. We place great emphasis on maintaining a transparent, customer driven, and intellectually honest environment. Across all departments, TapLogic is a highly dedicated team working together to produce the most reliable, effective, and useful farm technology today.
Meet the TapLogic Team
Hoyt Choate
Owner/CEO
Renee Choate
Business Analyst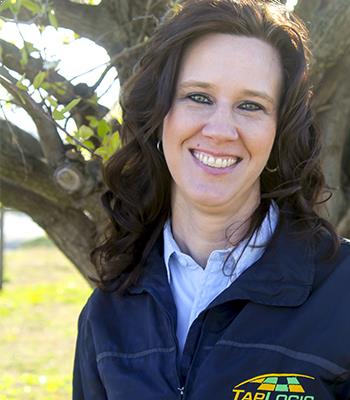 Lori Scott
Director of Operations
Susan Elliott
Communications Manager
Tracey Edwards
Customer Assurance Manager
Crystal Manus
Customer Service Specialist
Katelynn Mollett
Product Test Tech
Jason Klotz
Engineering Manager
Christopher Totty
Senior Software Developer
Kent Campbell
Software Development Specialist
Keith Wolfe
Software Development Specialist
Clay Choate
Deployed Applications Manager
Luke Choate
Senior Precision Ag Specialist